Our expectations have certainly shot up in the last few years. In the early nineties we were happy as punch just to have our hair smell divine all the while feeling less than manageable and frizzier than pre-shower (how does that work?). We accepted it, as that was what clean hair feels like …am I right Herbal essence…?
Since that time in "hair-story" (sorry I had to) has passed said drugstore brand has also reworked their product ingredients. Also, us…the consumers who've had to deal for many years with less than desirable hair – have learnt more about REAL hair care and how to properly treat it. It wasn't just a matter of : lather, rinse, repeat.
We asked…and professional haircare brands stepped up to the plate and yes – they delivered! But sulfates…parabens…silicons…that make up our haircare products before were they really that bad? And more importantly, why should consumers switch to the professional salon-grade alternatives that are often more costly?
Let's address the first issue:
Salon-grade professional hair products have removed the following ingredients from their magic formula:
🌸 Sodium Lauryl Sulfate
🌸 Sodium Chloride
🌸 Silicones
🌸 Polyethylene glycol
🌸 Mineral oil
🌸 Parabens
Yes these ingredients can be DAMAGING to the hair and here's why:
Silicons are a type of mineral that are often used in shampoos and conditioners to make the hair feel soft and look shiny. While this does appear to tame frizz and split ends, this is only half the story!
As silicones act like a plastic, they coat the hair with a waterproof coating that actually keeps moisture out of your hair – not what we want for healthy locks! While hair may look shiny at first, with repeated use the silicone will build up on strands over time, resulting in brittleness that makes the hair look dull.
Sodium Lauryl Sulfate, otherwise known as SLS, is a common ingredient found in shampoos, soaps and many other cosmetic products. They are just one of many types of sulfates that are often used to produce the foam in shampoo that achieves that 'squeaky clean' feeling.
However, while your hair might feel fresh after a wash, it might also feel dry and brittle. This is because along with that dirt, SLS will also strip away all of the natural oils in your hair. For those with sensitive skin, this can also irritate the scalp.
A shampoo that is free from sulfates (SLS) uses a milder cleanser that isn't as harsh, resulting in healthier hair that can retain its own protective oils.
Sodium chloride is often used as a thickening ingredient in shampoos so you get a manageable texture that can easily be distributed through the hair.
However, it does have a downside. Sodium chloride repels moisture, so it can again leave your hair feeling dry – especially if you are already experiencing dryness and need as much moisture as you can get!
Polyethylene glycol is another chemical used to improve the texture of the shampoo. Again, this can be bad for hair, as this synthetic ingredient can be very harsh on the scalp and hair, leading to dryness.
Mineral oil this is a filler type of oil. Many products that contain healthier oils (like Argan) tend to have a higher percentage of mineral oil and thus lowering the percentage of the healthier oil.
Note: A rough rule of thumb, if the ingredient is closer to the bottom of the ingredients list located on the back of the product this equates to a lower amount of the actual ingredient.
Parabens this ingredient is probably one of the most talked about in the health and beauty sector with claims that it can be cancerous – hormone imbalance causing and at the very least making the skin feel irritated.
Enter the likes of professional hair products such as L'Oréal, Olaplex, Redken and the like. Not only are these bad-for-you ingredients been removed/reduced but they also offer more potent and key ingredients that will actually deliver and make a difference to your hair – we know, we've tried them! Just like any high-grade product, the higher the amount and variation of key ingredients in a product equates to a higher price tag and with good reason. Who doesn't want salon hair everyday ?
L'Oréal have created a number of salon-grade hair products such as their Serie Expert range for every type of hair: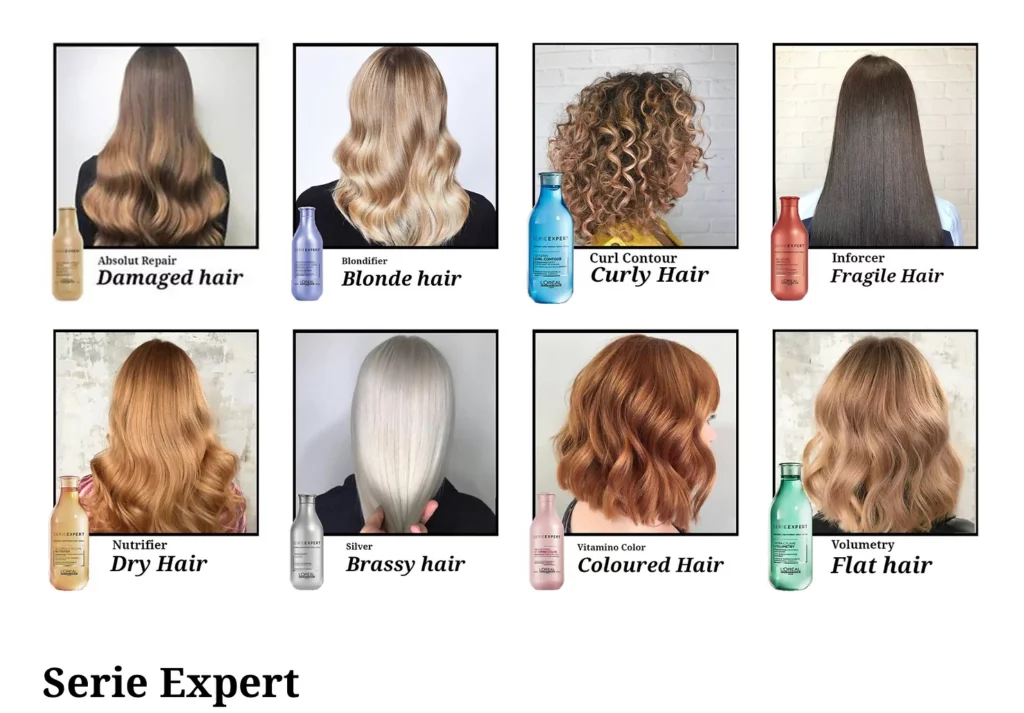 At Mojo beauty bar our clients are particularly loving the Vitamino, Silver, Absolut Repair range. As for fighting frizz (a reoccurring problem with many of our clients) they love the Liss Unlimited range which is an anti-frizz range that is enriched with Pro-Keratin and Evening Primrose Oil (works to smooth hair for up to 4 days!) and so do the Mojo Team love it: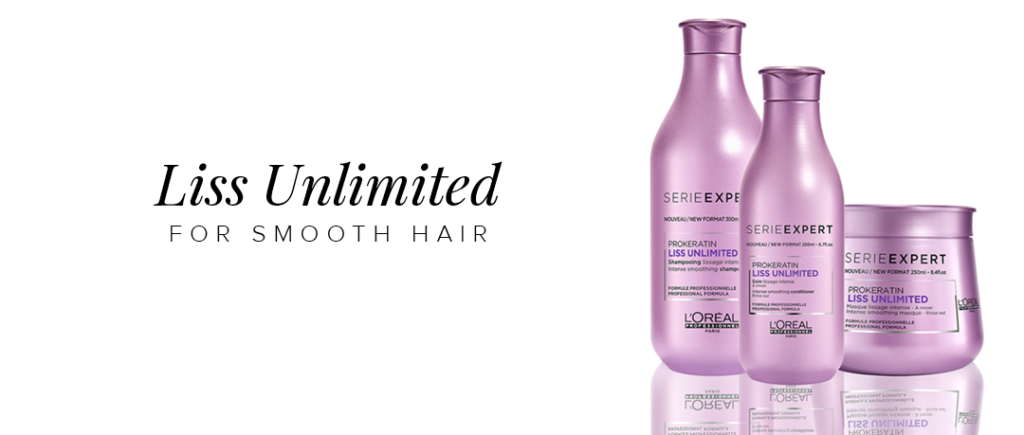 Redken products have always based their products on the real chemistry of hair and as such Redken still produces some of the best salon shampoos available! Both the Mojo team and our clients are currently loving: One United, Pillow proof, Extreme range, High-rise, Graydiant, and Frizz dismiss to name a few. As for the Extreme range, Redken uses its own protein complex to rebuild damage:
Along with being vegan and cruelty-free Olaplex Shampoos strengthens the hair by working at a molecular level to repair existing damage and are free from some of the main ingredients to avoid, including parabens and sulfates. Shop lucky number 4 and our favs listed in our online shop coming soon!
Which salon-range professional brand range are you currently loving? Check back with us soon for more details about our latest current favs!